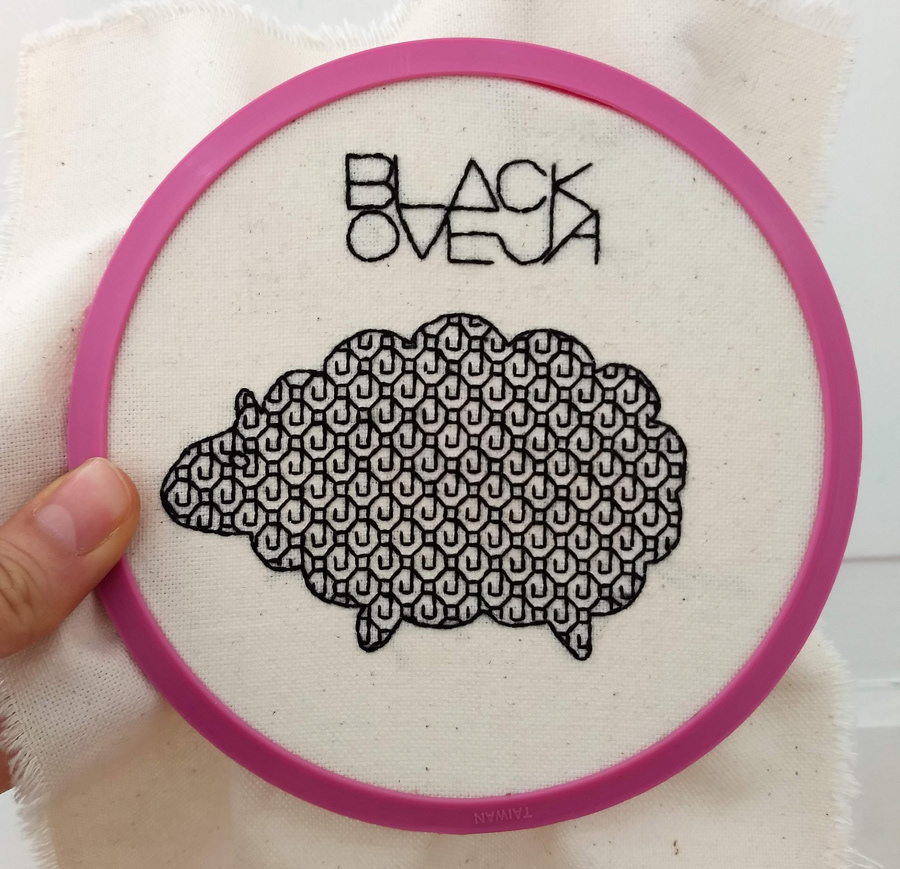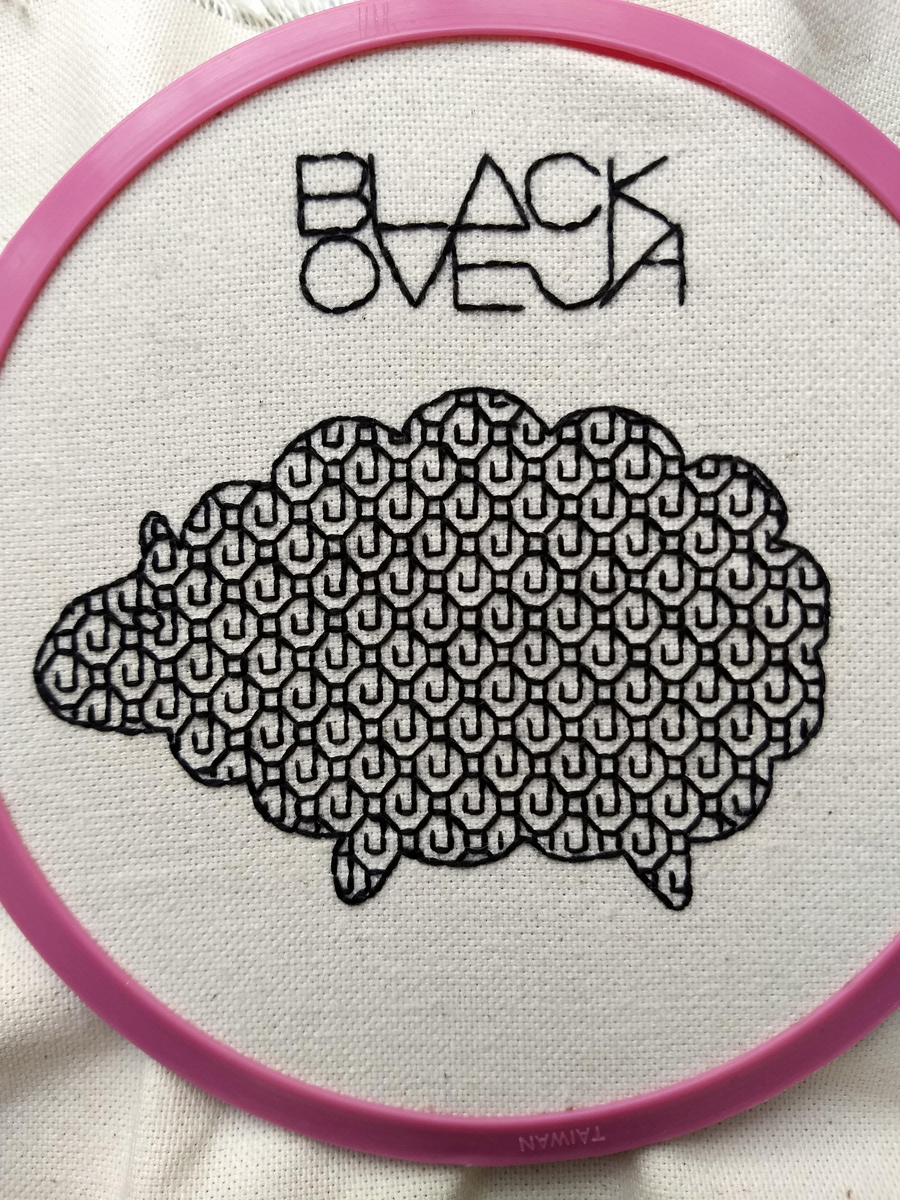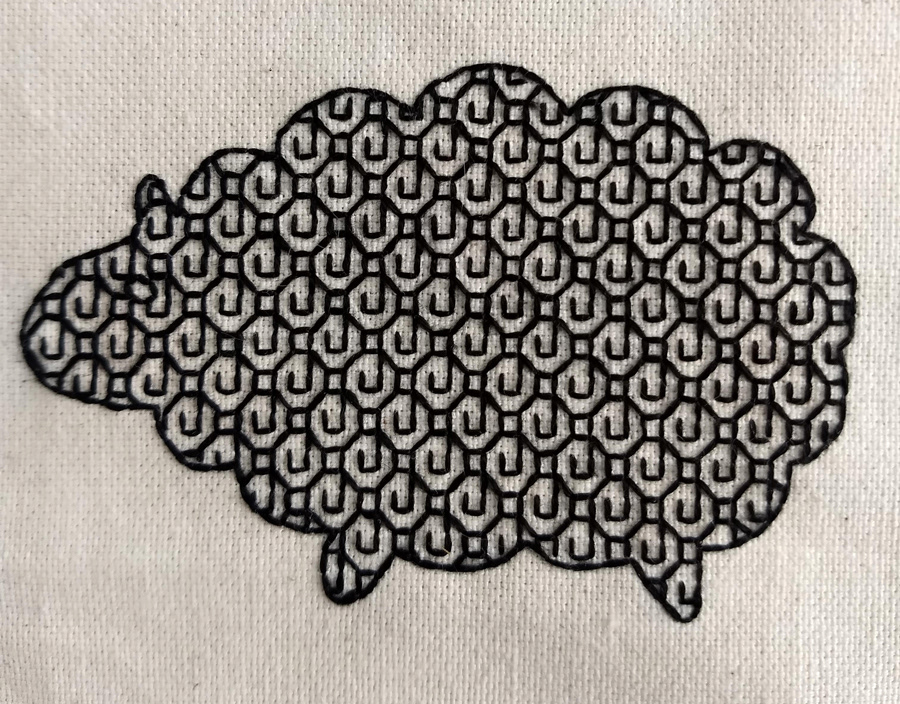 Logotipo bordado en técnica de Blackwork para el espacio de Talleres y mercería Black Oveja, en Madrid, España.
Apliqué la técnica como una alusión al nombre de la marca, emulando los rizos de la oveja y representando los estampados de las telas, producto estrella de la tienda.
Embroidered logotype using Blackwork needlework for Black Oveja, a famous fabric and workshop store in Madrid, Spain.
I chose this technique as a metaphore because of the name of the brand, emulating the sheep's curls and showing the patterns of the fabrics, flagship product of the store.